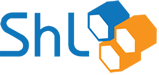 What's SHL
---
SHL is a UK based manufacturer who specialise in Chemicals, labelling and antistatic storage/handling.
Information about our products are available on the site, a list of distributors and resellers are under the 'where to buy' section.
Keep up to date
---
Signup to our email newsletter and keep up to date with the latest product updates from SHL.